We are using this medium to notify the public that IJMB Registration 2018/2019 session has started.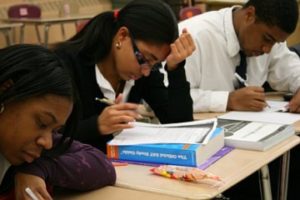 Prospective Candidates should also note that IJMB Registration 2017/2018 has closed officially.
A Candidates who wish to obtain IJMB Registration 2018/2019 form should bear in mind that there are certain information he/she needs to know.
Before taking a step for IJMB Registration 2018/2019 session, below are some information you should know;
What Does IJMB Mean?
IJMB is the acronym for Interim Joint Matriculation  Board.
IJMB as a programme moderated by ABU Zaria was created an alternative means of securing admission for secondary school leavers without JAMB.
The Interim Joint Matriculation Board, IJMB programme is an examination body that is approved by Federal Government of Nigeria as a requirement for 200lv admission without JAMB and also, certified by NUC.
How IJMB Works
During the registration process, prospective IJMB candidates are expected to select any THREE (3) Advanced Level (A/Level) IJMB Subject Combination that is identified with their preferred course of study in the university be it Science, Art or Social Science Course. For example, a science student planing to study Medicine may choose ; Physics, Chemistry and Biology.
IJMB School fees for 2018/2019 session
IJMB school fees is between #140,000 – #165,000 at our designated accredited study centres in Nigeria.
Also Read: IJMB Schedule of fees
Now that you have a basic knowledge of what IJMB Programme entails, you can now go on to apply for the programme.
Also Read: Requirements for IJMB Programme 
 IJMB Registration 2018/2019 Procedures.
IJMB prospective candidates who wish to register with us can go about their IJMB Registration 2018/2019 in two ways.
By visiting any of Our registration centres closer to you. To easily locate a Registration centre closer to your location, kindly contact; 0807818791 or 08032310760.
The second way is by doing the registration all by yourself online. All you need to do is to make a payment of N8,000 for the form into the school account, then send payment details to [email protected] and a link to download and/or fill the application form will be sent to you after confirmation
Note: Before making any payment, kindly contact us for account information as account details vary from centre to centre and state to state.
Helplines: 0807818791 or 08032310760.
Kindly use the comment section of this post to make related enquiries about IJMB registration.
IMPORTANT NOTICE : IJMB Registration 2018/2019 session form is N8,000