When is IJMB Registration 2020/2021 closing date – IJMB Application deadline- How to Apply for IJMB Admission before Closing Date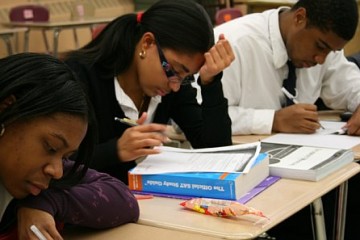 This is to inform the general public that IJMB Registration 2020/2021 session will be closing soon.
For candidates still making registration enquiries about 2019/2020 session, kindly be informed that IJMB 2019/2020 Registration has ended officially.
Just before we provide full details about IJMB Registration 2020/2021 closing date, We have outlined a couple of things candidates should know about the programme.
Know this Before You Begin IJMB Registration 2020/2021
What is IJMB Programme About?
IJMB is an acronym for Interim Joint Matriculation Board.
The programme was birthed when Ahmadu Bello University (ABU Zaria)  created it as an alternative means of gaining admission into Nigerian universities for secondary school leavers without JAMB.
IJMB serves as an alternative and reliable means of securing direct entry (D.E) admission into Universities in Nigeria and abroad.
The Interim Joint Matriculation Board (IJMB) is a national examinations body.
How IJMB Works
Prospective IJMB students are expected to select any THREE (3) A/L IJMB Subject Combination identified with their preferred course of study in the university be it Science, Art or Social Science Course.
IJMB School fees for 2020/2021 Session 
IJMB school fees ranges from #140,000 to #180,000 at our various study centres. The fees depends on the state and study centres.
The IJMB fees above cover the accommodation, acceptance and tuition. The payment can also be made on installments. You can check the schedule of IJMB school fees here.
When is IJMB Registration 2020/2021 Ending 
To check out when IJMB registration is ending, kindly click here
How to go about IJMB 2020/2021 Registration 
The two major ways you can apply for IJMB Registration 2018/2019 is;
Visiting any of Our registration centres closer to you to apply. Kindly contact 0807818791 for available registration centre closer to you.
By filling the form on your own through  IJMBGUIDE.COM REGISTRATION PORTAL.
For more information call; 0807818791 or 08032310760.
For more information on IJMB registration 2020/2021, kindly use the comment section of this post. We will reply as soon as possible.