IJMB center in Port Harcourt 2023 is open for registration. Registration is currently ongoing at our Rivers, Port Harcourt registration centre. Apply now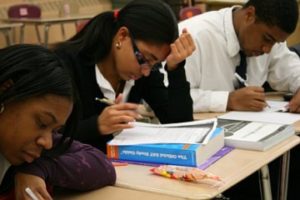 This topic is meant to address the issues of study and registration center in Port Harcourt.
The issue of IJMB center in Port Harcourt will be addressed from two different angles which are;
IJMB registration centre in Port Harcourt 
IJMB Study centre in Port Harcourt.
IJMB Center IN Port Harcourt 
Before we explain what the two means, we will like to let you know that both are available in Rivers state, Port Harcourt.
The above statement is surely a good new for prospective students in Port Harcourt and it's neighbouring states.
This means that IJMB prospective students from south-south and eastern Nigeria I.e Bayelsa state (yenagoa), Abia State (Umuahia), Imo State (Owerri), Akwa Ibom (uyo), Anambra etc will no longer need to travel 12hrs from port harcourt to Ilorin for IJMB programme. In other words, the neighbouring states will have to travel for about 1hr 30mins or 2hrs depending on your state to study in Port Harcourt.
IJMB Registration Center in Port Harcourt 
Just as the word implies "IJMB registration centre", this is the Our authorize registration centre where IJMB applicants can apply for the programme without stress.
Students going to apply at our registration centre should have a knowledge of IJMB requirements for registration. Students who wish to apply for the programme may also want to know the tuition fees for the programme.
Our registration center in Port Harcourt is at Choba. Kindly contact  08032310760
 for description.
You can also apply online if you do not live in Rivers State.
IJMB Study Center in Port Harcourt.
IJMB Study center is where the students reside and also receive lectures in preparation for IJMB final exam.
We have more than three study center in Port Harcourt. Students are assigned to various study centers after their application at the registration centre.
Why IJMB Center in Port Harcourt is Important.
In the past, IJMB prospective students from the southern and eastern Nigeria all travelled to Ilorin for IJMB Programme. Some even travelled from as far as Port Harcourt to Ilorin just to obtain IJMB form. But things are different now. Apart from the study centre we have in Port Harcourt, we have registration centre in Edo state, Akwa Ibom state and even in Port Harcourt (choba campus)
Note:
We advise all students who are yet to register for IJMB programme not to be in a hurry to register without getting enough information on how to go about the registration to avoid IJMB online scam. And again, we also advice prospective IJMB students who wish to register at our centre in Port Harcourt to read the complete guide for ijmb registration in Port Harcourt before registering for the programme.
ALSO READ: "IJMB GUIDE OVERVIEW
For candidates who will prefer schooling far from home, we have centres in Abuja and Ilorin, Ibadan, Lagos, Port Harcourt, Enugu, Anambra etc for you.
ACCOMODATION
The hostel accommodation is in a very conducive and serene environment with water and adequate electricity. Few bed spaces are available for incoming students and allocation is going to be based entirely on a first come first serve basis.
IJMB School Fees and Application Fee
School fees, accommodation and acceptance fees; 150,000

Application form and registration is N

8,000

 only.
For enquiry, call; 0807818791 or 08032310760.
Please, you can also use the comment box for related enquiry on IJMB center in Port Harcourt.