IJMB registration closing date/ IJMB registration procedures/ How to know that IJMB registration is closed for 2019/2020 session/ IJMB Form fees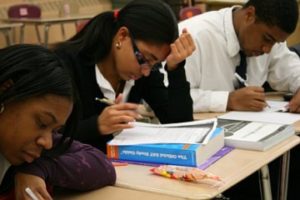 Students who wish to know about IJMB registration closing date now have their answers here on ijmbguide.com
We hereby use this medium to inform all IJMB prospective students that there is no official closing date for IJMB form for now (05/02/2019).
The need for this information became necessary when information got to us that a number of IJMB websites/blog have develop the habit of posting unofficial dates as closing date for IJMB registration in order to lure innocent students to make payment into their account. This is misleading and we (IJMB Guide) advise the perpetrators of this act to desist.
To know more about what we (IJMB GUIDE) stands for, kind click here
We implore students to visit any our registration centres closer to them as this is a better option to making online payment.
For those who are interested in registering for Ijmb programme, please follow the procedure below or visit any of our registration centers
Students should note that we have study centres Nationwide.
IJMB Registration Closing Date.
One of the major way to know IJMB registration closing date is through our registration portal.
when you click on the portal and the form is available for you to fill, it means you can still apply. Again, there is a space in the portal where  the deadline application is written.
Kindly click here for IJMB registration closing date.
IJMB Registration Procedures 
We advise students to visit our registration centres closer to them. We have registration centres in the South, North, East and West.
However, we have our challenges as our registration centre is not in all states in Nigeria.
We advise those who do have our registration centres in their state to follow the procedures below;
IJMB Form Fees
IJMB form vary from centre to centre. However, the registration fees at our registration centre is N8,000
How to Register for IJMB at Our Registration Centre
1.The fee for application N8,000 (Eight Thousand Naira) should be paid to our representative at the registration centre.
2. After payment, the application form will be given to you so that you it can Ben forwarded to us. You can decide to fill the form there or you can take it home and submit the following day.
We implore students to send an active email address.
3 . Assuming you have issues filling the application form, do not hesitate to call our contact line or our representative attention to it.
4. We advice students to use their correct details e.g Date of birth, phone numbers, email address, Name (spellings) etc.
Within 24 hours, confirmation message will be sent to the phone number or email address you registered with.
How to Register for IJMB Online.
To apply for IJMB programme online, kindly click on IJMB online registration portal here. 
For further enquiry, call: 0807818791 or 08032310760.
If you have any question to ask about IJMB registration closing date, kindly use the comment section. We will reply as soon as possible.