IJMB Centres in Ibadan / IJMB Schools in Ibadan/ IJMB Accredited Study Centre in oyo State , How to register for IJMB programme in Ibadan 
For some time now, we have been asked severally if there is any available I.J.M.B accredited study centre in Ibadan and our replies have also be NO. 
IJMB Centres in Ibadan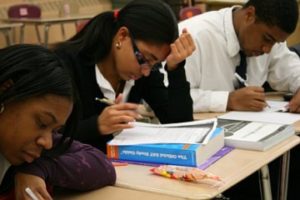 Before now, We have always maintained that what we have in Ibadan is a registration centre where students can apply for interim joint matriculation board (I.J.M.B) programme successfully without the fear of error in registration or being scammed by unknown individuals.
However, the case is different. We do not just have a registration centre in Ibadan, we now have accredited IJMB study centre in Ibadan where students can receive lectures daily. For those that do not know what this means, before now, we had IJMB Candidates who registered for IJMB programme wishing they could study in Ibadan. Some students did not bother to register because of the distance. prospective IJMB candidates from Ibadan normally had to travel to Ilorin or Lagos for their studies after registering at our registration centre in University of Ibadan
We now have Interim Joint Matriculation Board (I.J.M.B) study centre in Ibadan, Oyo State.
Candidates who wish to study in Ibadan should bear it in mind that He/She will need to visit our registration centre @ university of Ibadan mini market opposite Nnamdi Azikiwe Hall. U.I.  to apply. However, our study centres are along Old Ife road, Ibadan, Agbowo, Iwo road, express etc. Registered candidates would be assigned to any of the centres after registration.
Also Read; How to obtain ijmb form in Ibadan
IJMB Hostels in Ibadan;
We are glad to inform all prospective ijmb candidates in Ibadan and neighboring states that we have conducive hostel available for incoming student. We also want to state as matter of clarity that accommodation for students is on first come, first serve basis as we have limited hostel accommodation for students.
IJMB Registration procedures in Ibadan;
Prospective Candidates should note that IJMB for is #8,000 only. This amount is meant to be paid at the registration centre.
Candidates coming for registration are advised to come along with two passport photographs. However, students without passport get it at our registration centre for extra fee.
We advice students to come along with their O/L results if available. I.e Students with awaiting results can also apply if not available.
Fees;
The total fee for our Ibadan study centre is #140,000. This amount covers the Tuition, Acceptance and accommodation fee. This payment can be made on installment. It is worthy of note that the minimum amount we allow as first payment is #70,000 and the balance must be paid within three months of resumption.
Helplines: 0807818791 or 08032310760.
For more information on IJMB centres in Ibadan, kindly use the comment section and get reply as soon as possible.
Share this;